Bhakti • Septum Piercing
00021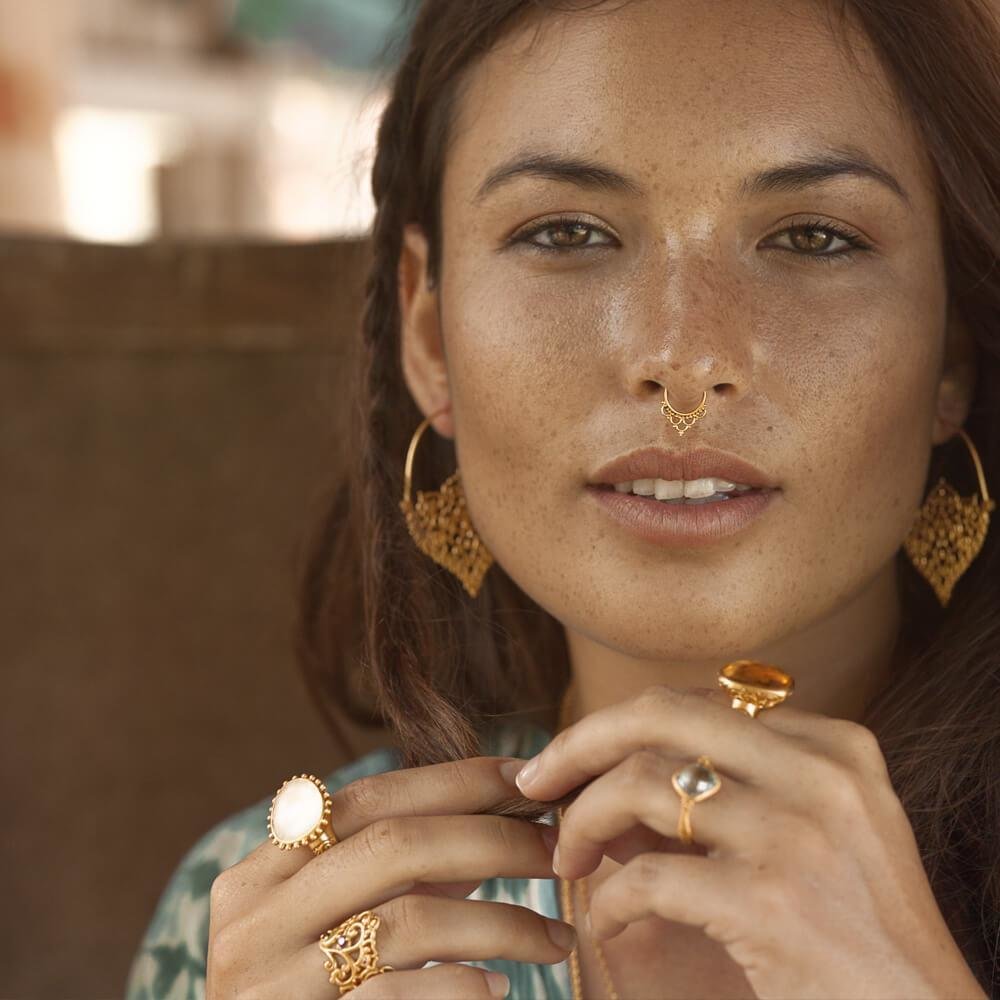 Bhakti • Septum Piercing • Gold Vermeil

Bhakti is the sanskrit word for devotion and trust. The nature of life is and always will be unpredictable. As much as we would sometimes like to hold on to security, nothing on this earthly plane will every satisfy that need completely. That is why cultivating trust in life and oneself brings about an openness to enjoy the wonders and magic life wants to offer.
May this happy 22kt solid gold septum piercing serve as a reminder to live in devotion for life's blessings and may it bring a smile to your soul. It certainly did to our Balinese team who handmade this piece for you.
Your piercing will be made for you upon your order, please allow 2-3 weeks production time + shipping.
This piercing is also lovely if worn as earrings
Details
Materials: 22kt Solid Gold
Dimensions: 12mm wide x 16mm high, Wire thickness .9 mm
Produced with highest quality piercing standards
Ethical production under healthy and happy conditions
Giving back to Street children in Bali