Glow Of Gratitude Mala • Tourmaline
00012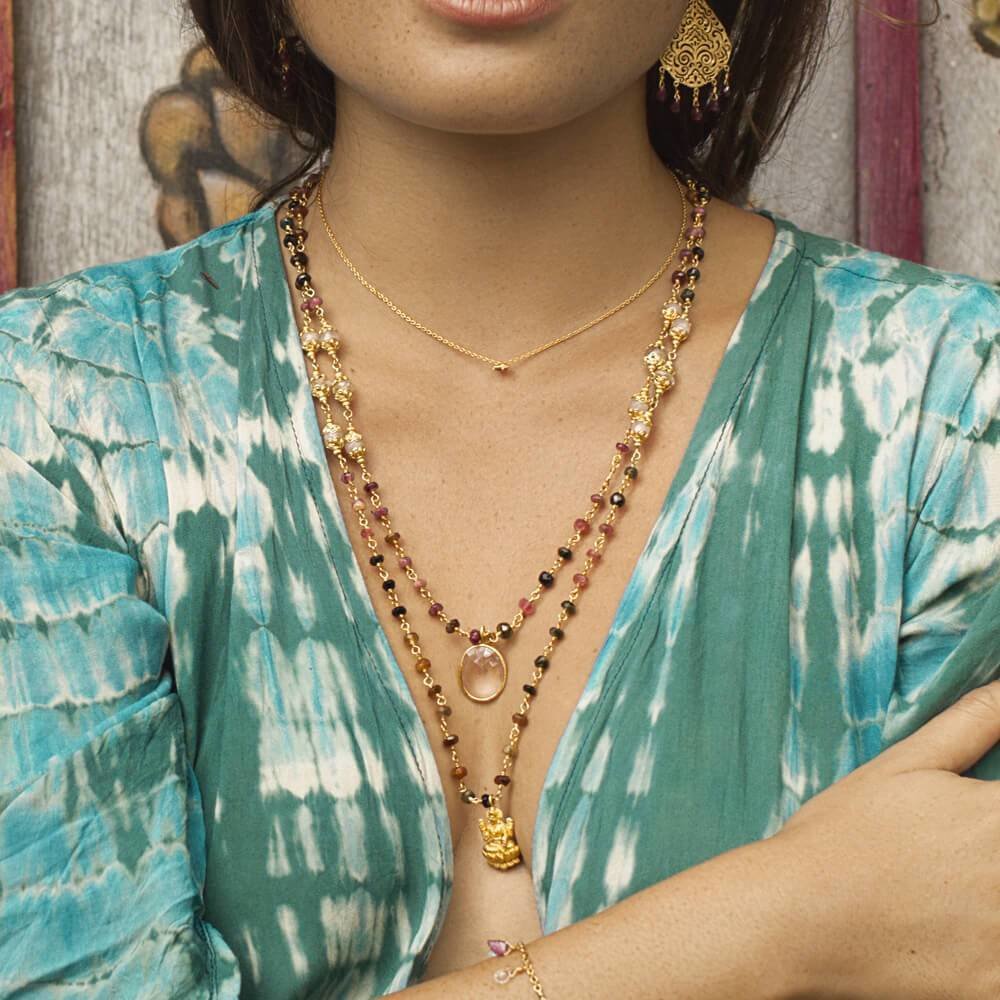 Glow Of Gratitude Mala • Tourmaline • Rose Quartz • Citrine • Gold Vermeil

May you be blessed with the presence of Lakshmi, the goddess of good fortune, lovingkindness, material prosperity, physical health, beauty, purity of motive, well-being, autenticity, energy, vitality, and every kind of radiance.
Gemstones
This powerful mala carries 90 Tourmaline, 12 Rose Quartz and 6 Citrine beads.
Tourmaline is a deeply nurturing stone that directly touches the heart. It is a magnificent tool to balance the left and right hemisphere of the brain and is known to calm and sooth the heart physically as well as emotionally. Tourmaline is a wonderful crystal to cleanse the emotional body from worry, anxiety or depression.
The heart opening qualities of rose quartz act soothing on the nervous system, decreasing stress levels and increasing happiness, trust and harmony.
Citrine is an absolute power stone, energizing its wearer on all levels. It is known to attract prosperity and success. Citrine increases self-confidence and stimulates creativity, enthusiasm, and joy.
Details
• Materials: 22kt Gold Vermeil, Tourmaline, Citrine, Rose Quartz
• Length 125cm | Pendant length 2.5cm
• Ethical production under healthy and happy conditions

• Giving back to Street children in Bali.