Hold My Hand Bracelet • Gold Vermeil
00016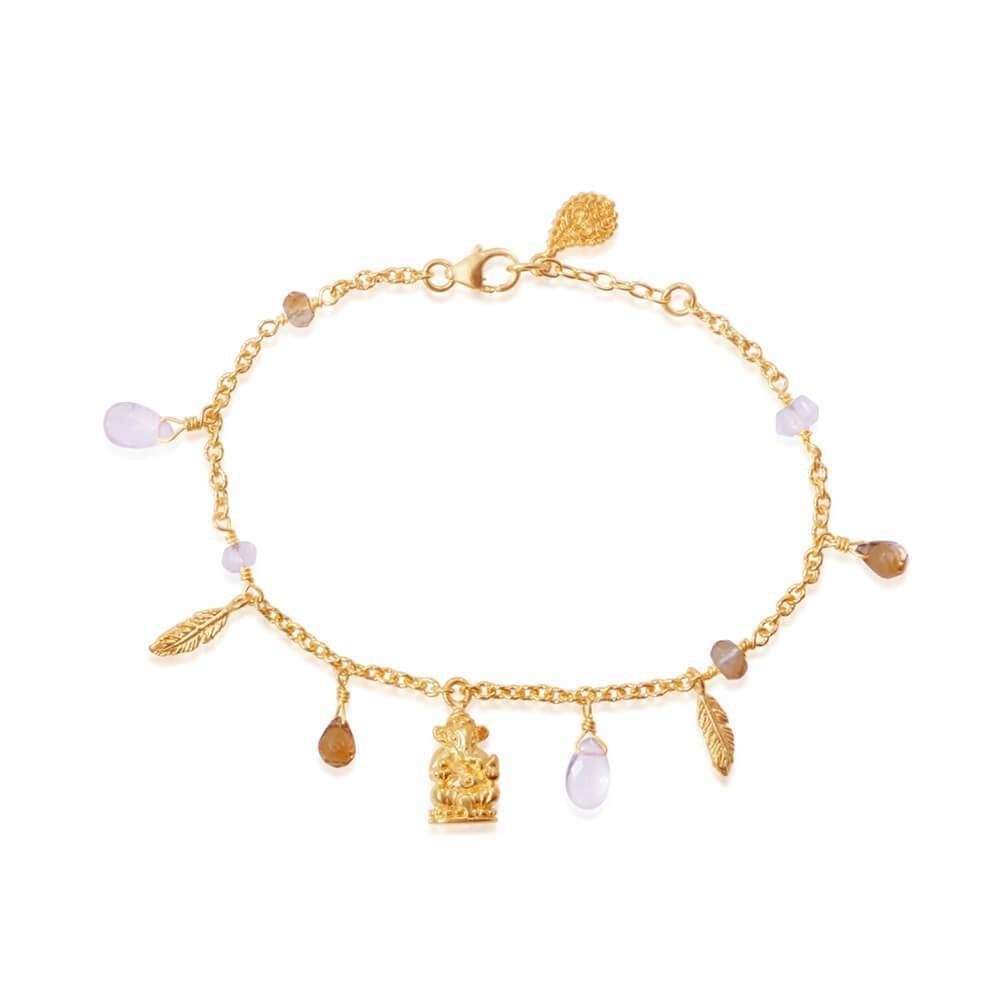 Hold My Hand Bracelet • Gold Vermeil • Rose Quartz • Citrine

Sometimes all we need is to know that we are not alone. The 'Hold my hand' bracelet is a reminder that you are never alone.
The Elephant God Ganesha is considered the lord of success and the destroyer of obstacles and evil energies. Ganesha is said to bring protection and blessings on a person's journey through life, destroying pride and selfishness along the way. Ganesha's elephant head represents Atman, the soul – our ultimate form of existence and his human body symbolizes Maya, the earthly existence in the human body.
The little dangling feathers reminds you to spread your wings wide to reach for your dreams and trust yourself.
Gemstones

Rose Quartz stimulates peace, forgiveness, compassion, kindness, inner peace and tolerance. It increases ones ability to love oneself as well as others. It helps heal emotional wounds and increases its wearer's sense of self-worth.
Citrine is an absolute power stone, energizing its wearer on all levels. It is known to attract prosperity and success. Citrine increases self-confidence and stimulates creativity, enthusiasm, and joy.
Details
• Materials: 22kt Gold Vermeil, Citrine, Rose Quartz
• Available in 2 sizes:
Size S/M adjustable 16cm and 19cm long
Size M/L adjustable 18cm and 21cm long
• Ethical production under healthy and happy conditions

• Giving back to Street children in Bali.