Hold my Hand Mala • Aquamarine
00010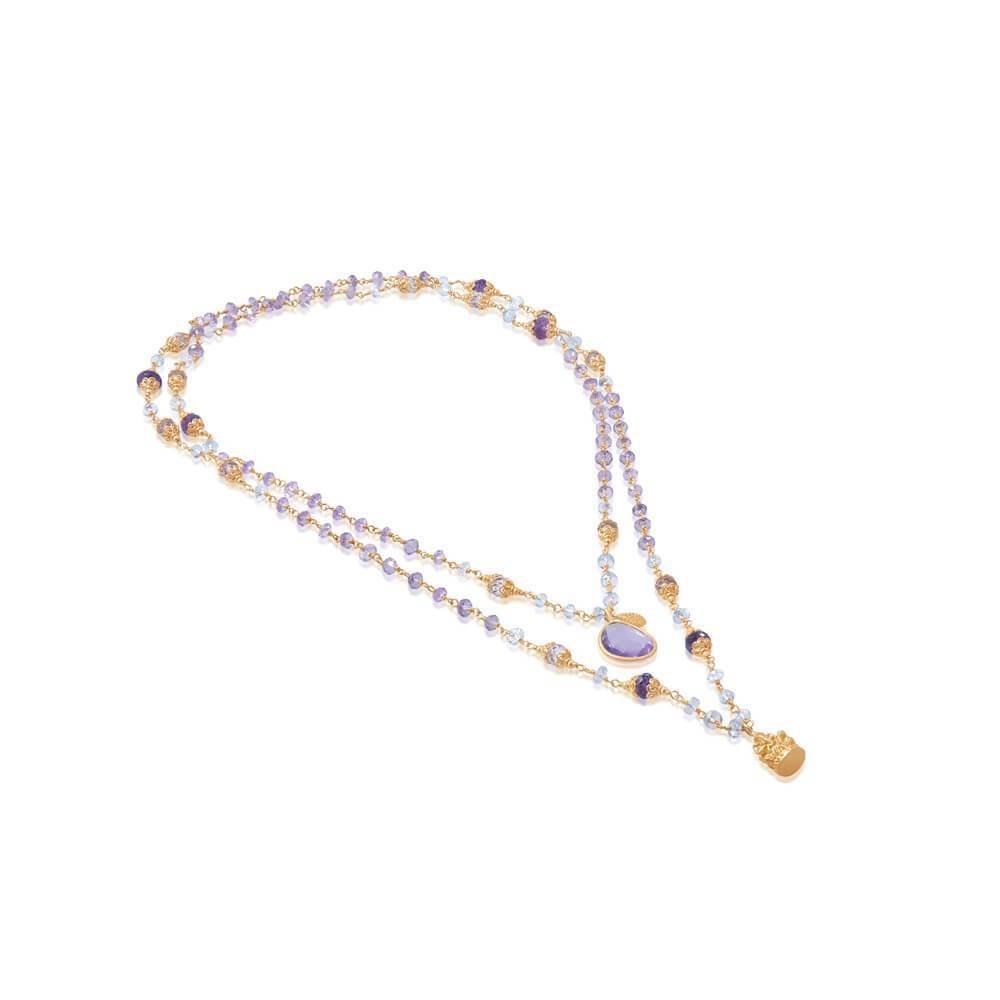 Hold my Hand Mala • Aquamarine • Amethyst • Gold Vermeil

Sometimes all we need is to know that we are not alone. The 'Hold my hand' mala is a reminder that you are never alone.
The Elephant God Ganesha is considered the lord of success and the destroyer of obstacles and evil energies. Ganesha is said to bring protection and blessings on a person's journey through life, destroying pride and selfishness along the way.
Gemstones

Amethyst is known to calm and bring clarity to the mind, to relieve stress, sooth sadness, anger and anxiety and balance mood swings. It helps us to focus and stimulates motivation, concentration and memory.
Aquamarine is a very powerful stone to stimulate psychic powers and increasing awareness. It enables us to create a link between our intuition to our conscious mind, becoming aware of psychic messages.
Details
Materials: 22kt Gold Vermeil, Amethyst, Aquamarine
Length 130cm | Pendant length 2.5cm
Ethical production under healthy and happy conditions
Giving back to street children in Bali.