Lakshmi Nadi Necklace • Rose Quartz
00015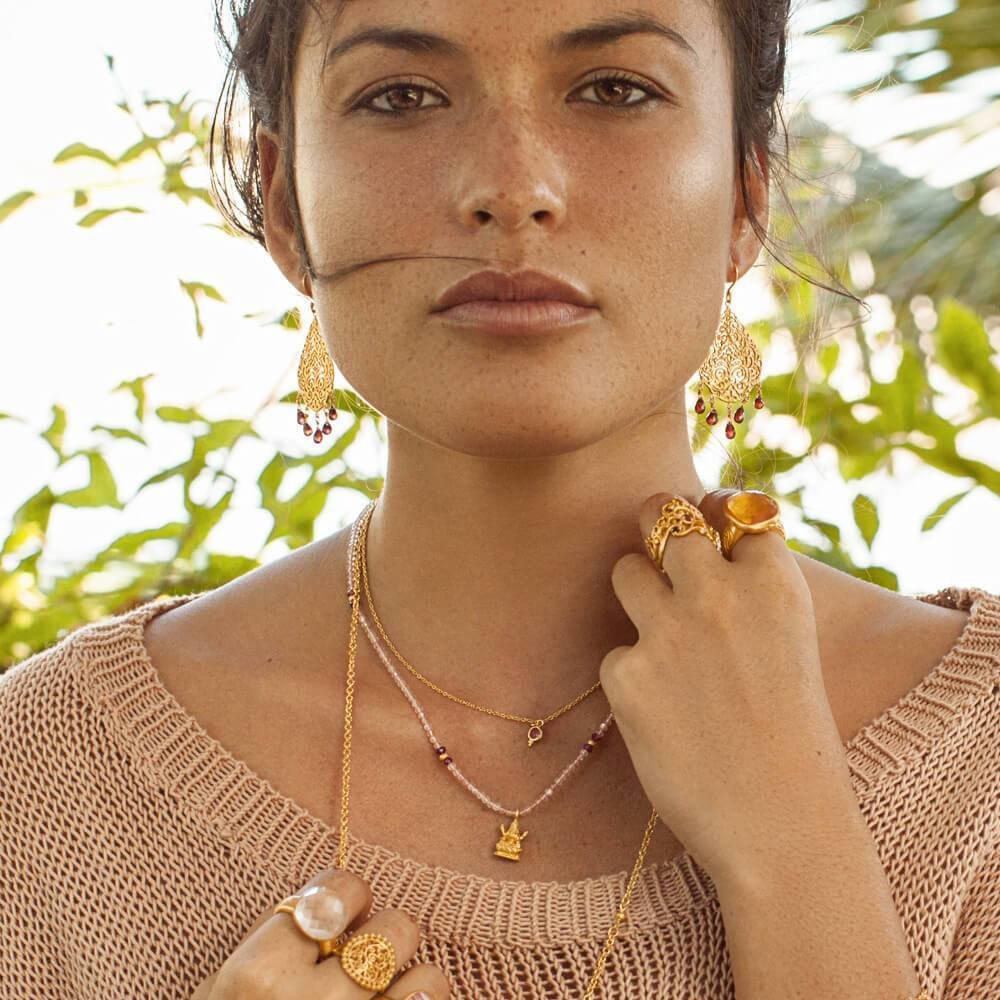 Lakshmi Nadi Necklace • Rose Quartz • Pink Tourmaline • Gold Vermeil

This adorable layer necklace is filled with blessings for love and abundance.
May you be blessed with the presence of Lakshmi, the goddess of good fortune, lovingkindness, material prosperity, physical health, beauty, purity of motive, well-being, autenticity, energy, vitality, and every kind of radiance.
Gemstones

Pink Tourmaline is a deeply nurturing, cleansing stone that directly touches the heart.
The heart opening qualities of Rose Quartz act soothing on the nervous system, decreasing stress levels and increasing happiness, trust and harmony. Rose Quartz stimulates peace, forgiveness, compassion, kindness, inner peace and tolerance.

Details
Materials: 22kt Gold Vermeil, Rose Quartz, Pink Tourmaline
Length: Inner chain 38cm | Outer layer 44.5cm | Pendant length 1.5cm | 2cm extension
Ethical production under healthy and happy conditions
Giving back to Street children in Bali