Lead Me To Truth Mala • Gold Vermeil
00011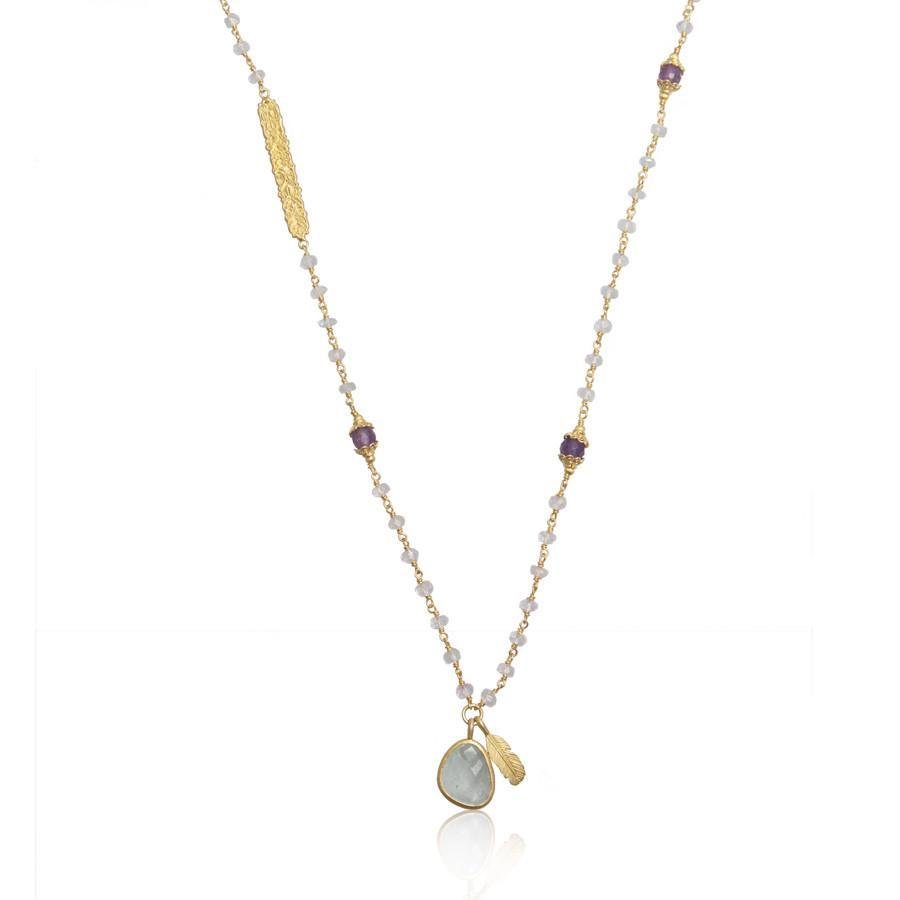 Lead Me To Truth Mala • Gold Vermeil • Aquamarine • Amethyst

When we surrender to the absolute truth and let all stories fall away, our soul can realize its oneness with everything.
Carry the first line of the powerful Asato mā mantra engraved in Sanskrit on the back of the pendant. Wearing the vibration of the words 'From darkness lead me to light' in this mala allow your soul to constantly be reminded of that truth.
Aquamarine is a very powerful stone to stimulate psychic powers and increasing awareness. It enables us to create a link between our intuition to our conscious mind, becoming aware of psychic messages.
Amethyst is known to calm and bring clarity to the mind, to relieve stress, sooth sadness, anger and anxiety and balance mood swings. It helps us to focus and stimulates motivation, concentration and memory.
Details
Materials: 22kt Gold Vermeil, Aquamarine, Amethyst
Length: 96cm
Ethical production under healthy and happy conditions
Giving back to Street children in Bali