Luminous Soul • Septum Piercing
00019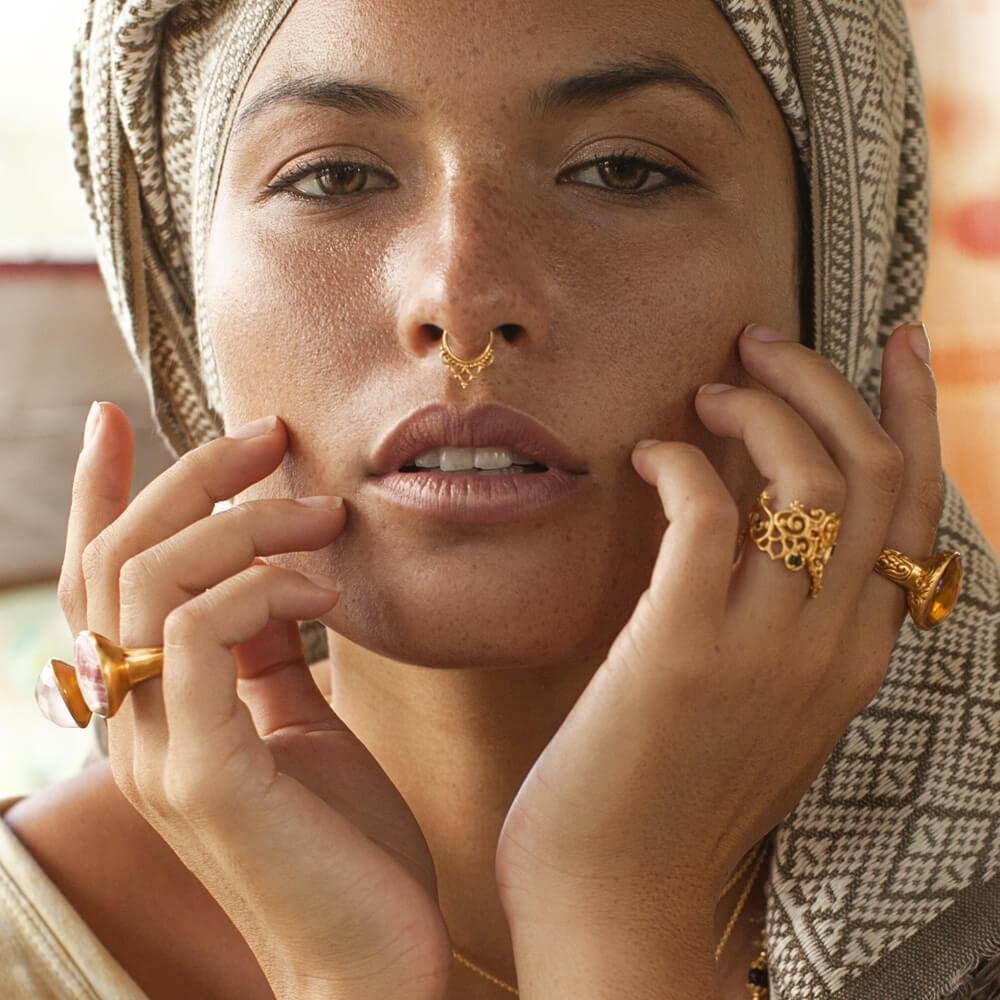 Luminous Soul • Septum Piercing • Gold

The 'Luminous Soul" septum piercing is handmade from 22kt solid gold and blessed with love.
Let this sparkling 22kt solid gold piercing be a reminder to let your luminous soul shine ever so bright!
Your piercing will be made for you upon your order, please allow 2-3 weeks production time + shipping.
This piercing is also super cute if worn as earrings
Details
Material: 22kt Gold
Dimensions: 12mm wide - 16mm high - Wire thickness .9 mm
Ethical production under healthy and happy conditions
Giving back to Street children in Bali