Raksana Necklace • Gold Vermeil
00013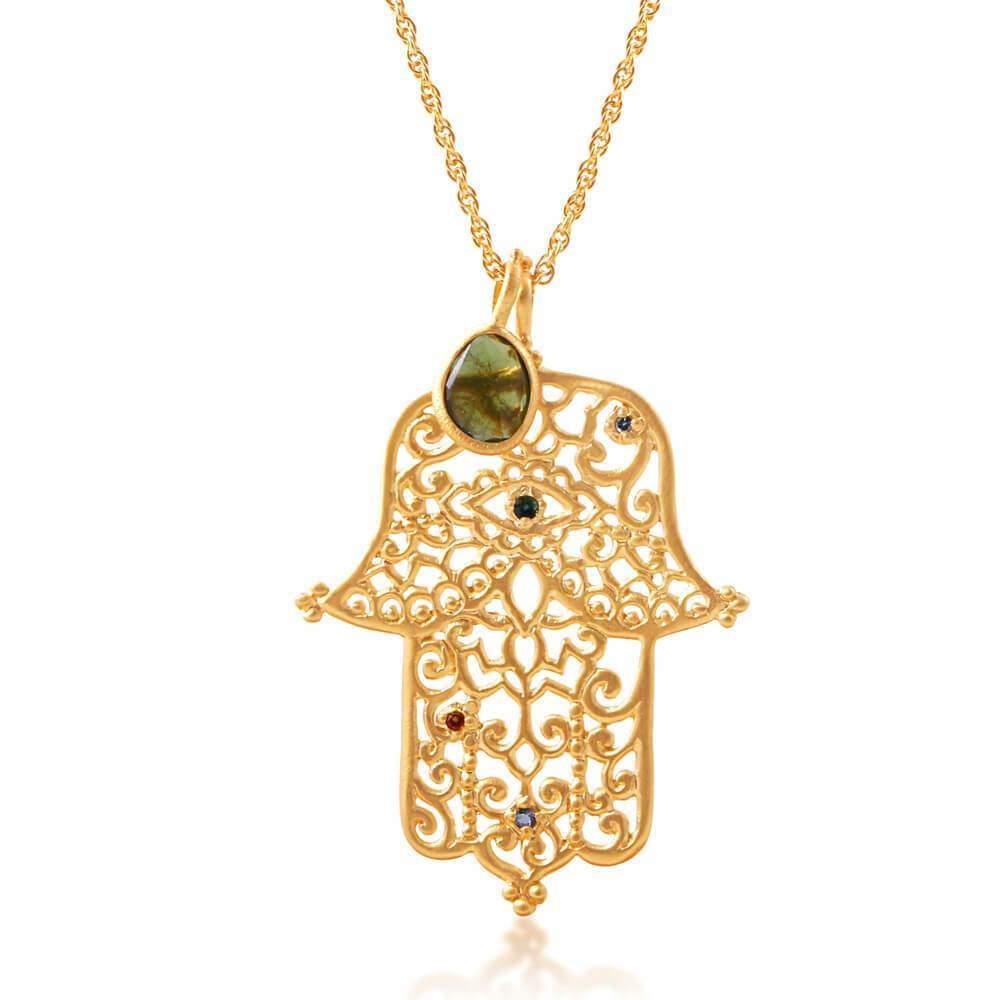 Raksana Necklace • Gold Vermeil
•
Vesuvianite •
Citrine •
Pink & Green Tourmaline
Raksana means protection - and that is exactly what the symbolism of this necklace is. A high quality Hamsa hand is combined with a natural cut vesuvianite and small ethically sourced semiprecious gems such as pink tourmaline, green tourmaline and citrine.

The Hamsa symbol is also called 'the hand of fortune' and a very powerful symbol. It is said to protect its wearer against negative energies and to bless its owner with peace, contentment and good fortune. It is a universal representation and mudra (hand gesture) of protection against unwanted forces, attracting positive energies and fortune.
Gemstones
Vesuvianite helps to clear our mind of negative thought patterns, thus helping to lift depression and letting us see more clearly. This beautiful green stone gives us the feeling of inner security while releasing anger and fear.
Details
Materials: 22kt Gold Vermeil, Vesuvianite, Pink Tourmaline, Green Tourmaline, Citrine
Length: 48cm (Option 1) | 76cm (Option 2) | 78cm (Option 3) | Pendant length 6cm
Ethical production under healthy and happy conditions
Giving back to Street children in Bali