Shining From The Inside Mala • Onyx
00005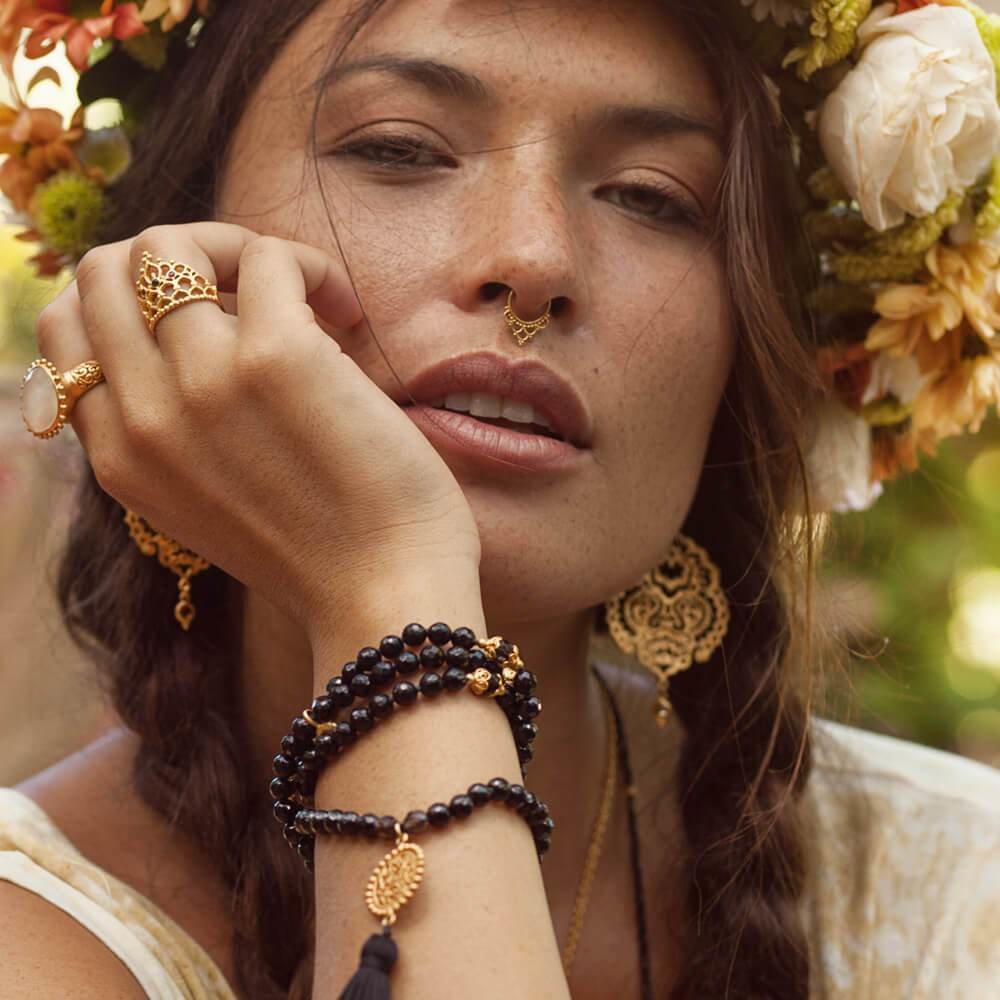 Shining from the inside mala • Onyx • Gold vermeil

The design for this beautiful pendant was inspired by the strength and beauty of the peacock - representing truth and integrity. The peacock is the vehicle of the goddess Lakshmi, also symbolising abundance and fortune. May you have the courage to fully live life in its vibrancy. Don't deprive the world of your beauty!

This mala is made of hundred powerful Onyx and eight protecting Smoky Quartz beads. Onyx is an excellent stone for stressful or challenging situations as it gives us strength and support. It's soothing qualities alleviate fear and worries and encourage wise decision-making. Onyx is known to increase happiness, intuition and good fortune. It is known to help us change bad habits and keep emotions under control. Onyx helps us to focus and stay grounded.
Details
Materials: 22kt Gold Vermeil, Onyx
Length 79cm | Pendant length 1.8cm | Tassel Length 11cm
Ethical production under healthy and happy conditions
Giving back to street children in Bali.