Source of Truth Mala • Amethyst • Peridot
00009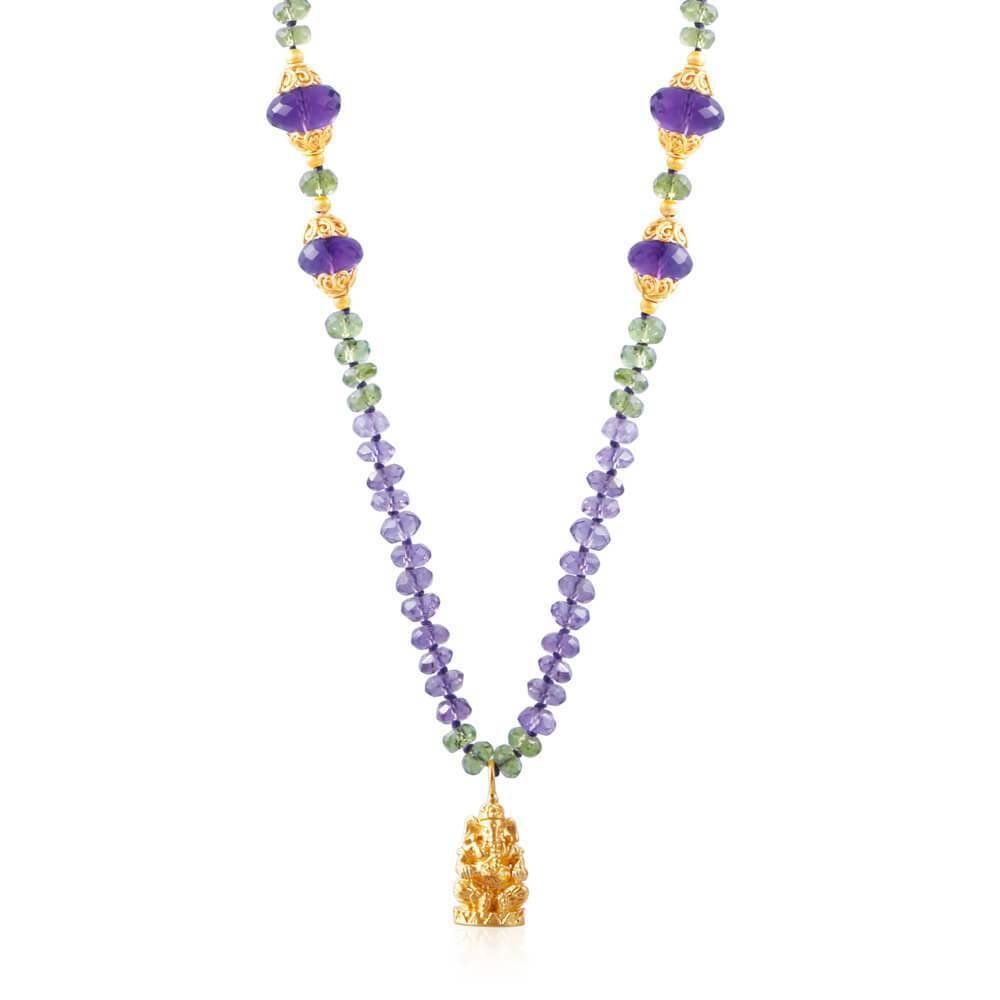 Source of Truth Mala • Amethyst • Peridot • Gold Vermeil

Ganesha is worshipped as the remover of obstacles as well as for giving us the wisdom to overcome obstacles in life. Basically he holds our hand and helps us through the rough bits and brings us the insights to get through them. He is also the god of beginnings, allowing us to see the doors that open rather than staring at the ones that closed.
Call in the presence of truth and wisdom with this powerful mala.
Gemstones
Amethyst is known to calm and bring clarity to the mind, to relieve stress, sooth sadness, anger and anxiety and balance mood swings. It helps us to focus and stimulates motivation, concentration and memory.
The Peridot pendant is a heart opener helping to release old, negative patterns and inviting love, joy and growth into your life.
Details
Materials: 22kt Gold Vermeil, Amethyst, Peridot
Length 75cm | Pendant length 2.5cm
Ethical production under healthy and happy conditions
Giving back to street children in Bali.