Tear of Joy & Kirita Ring
00033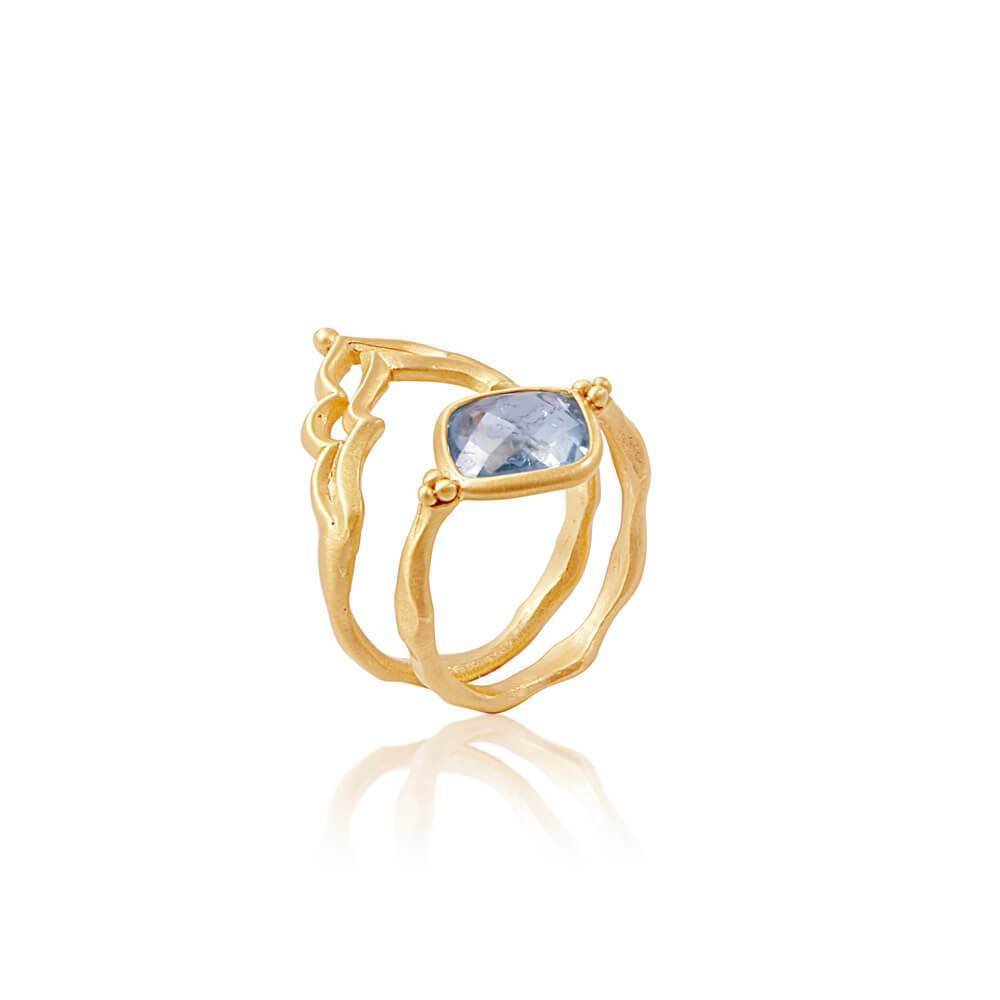 Tear of Joy & Kirita Ring • Aquamarine • Gold Vermeil
That one kind of joy that washes over us when we know we are letting life rush through us in its purest, highest potential - that kind of joy was the inspiration for this ring.
Kirita means 'Crown'. As women many of us having been making ourselves small for decades - no, centuries for a variety of reasons. Showing your strength, wisdom, true beauty - showing your true self - wasn't something encouraged for the majority of us. It is time that we stand as the queens that we truly are! May this ring remind you of your sweet strength when you fully allow yourself to be yourself.

Gemstones
Aquamarine is a very powerful stone to stimulate psychic powers and increasing awareness. It enables us to create a link between our intuition to our conscious mind, becoming aware of psychic messages.
Details
Materials: 22kt Gold Vermeil, Aquamarine
Available in size 5 - 9.
Stone diameter ~1.3cm | Band thickness ~1.5mm
Ethical production under healthy and happy conditions
Giving back to Street children in Bali