Trust Your Strength Ring • Gold Vermeil
00032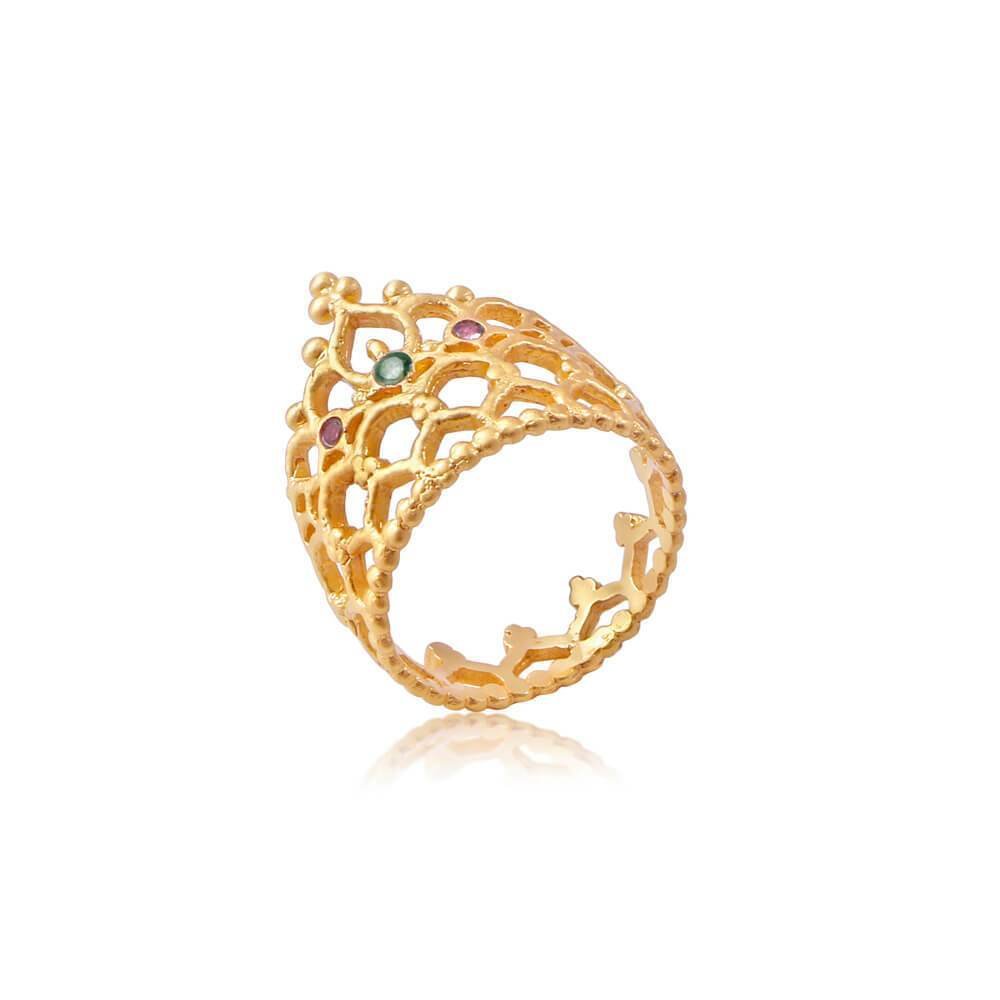 Trust Your Strength Ring • Gold Vermeil • Tourmaline

Ever experienced a time in your life that felt unbearable to overcome at the time? And when you look back now that exact time gave birth to a strength and wisdom you could have never imagined?
Rest in that trust. Like a Queen. Knowing that you are taken care off - and that no matter what happens in life, you will be able to master.
This ring was designed to remind you of that indescribable strength inside. Tourmaline is a deeply nurturing stone that directly touches the heart. It is a magnificent tool to balance the left and right hemisphere of the brain and is known to calm and sooth the heart physically as well as emotionally.
Details
Materials: Pink Tourmaline, Green Tourmaline, 22kt Gold Vermeil
Available in size 5 - 9.
Ornament width 1.8cm at the widest tip | Band thickness ~1.1mm
Ethical production under healthy and happy conditions
Giving back to Street children in Bali